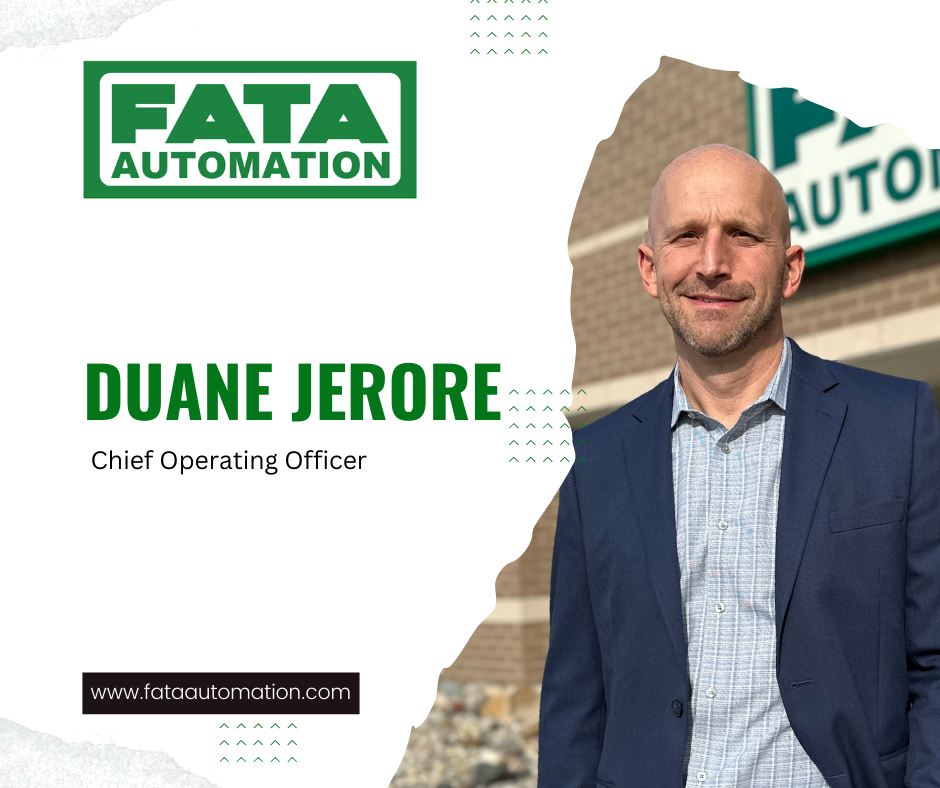 FATA Automation Announces the Addition of Duane Jerore as it's new Chief Operating Officer
***************************************
We are pleased to announce the addition of Duane Jerore as the new Chief Operating Officer of FATA Automation.
With over 33 years of experience in machine tooling and automation industries, Duane's skill set has been honed through the years starting in manufacturing as a tool builder in the early 1990s and advancing into supervision and management.
Duane is experienced as a Platform Manager, Director of Project and Site Management, Head of Manufacturing and Logistics, VP of Auto OEM Systems NAFTA and most recently, was the Chief Executive Officer of a privately-owned engineering and special machine automation company that serviced medical, aerospace and defense sectors. He has supported business lines up to $300M in project revenue and personnel headcounts between 300-500.
His educational background includes a Bachelor's Degree in Business, Management and Administration from the University of Phoenix and Mechanical Engineering studies from the University of Michigan – Dearborn Campus. Duane also has a Six Sigma Black Belt Certification.
FATA Automation welcomes Duane as he begins his journey at FATA Automation.