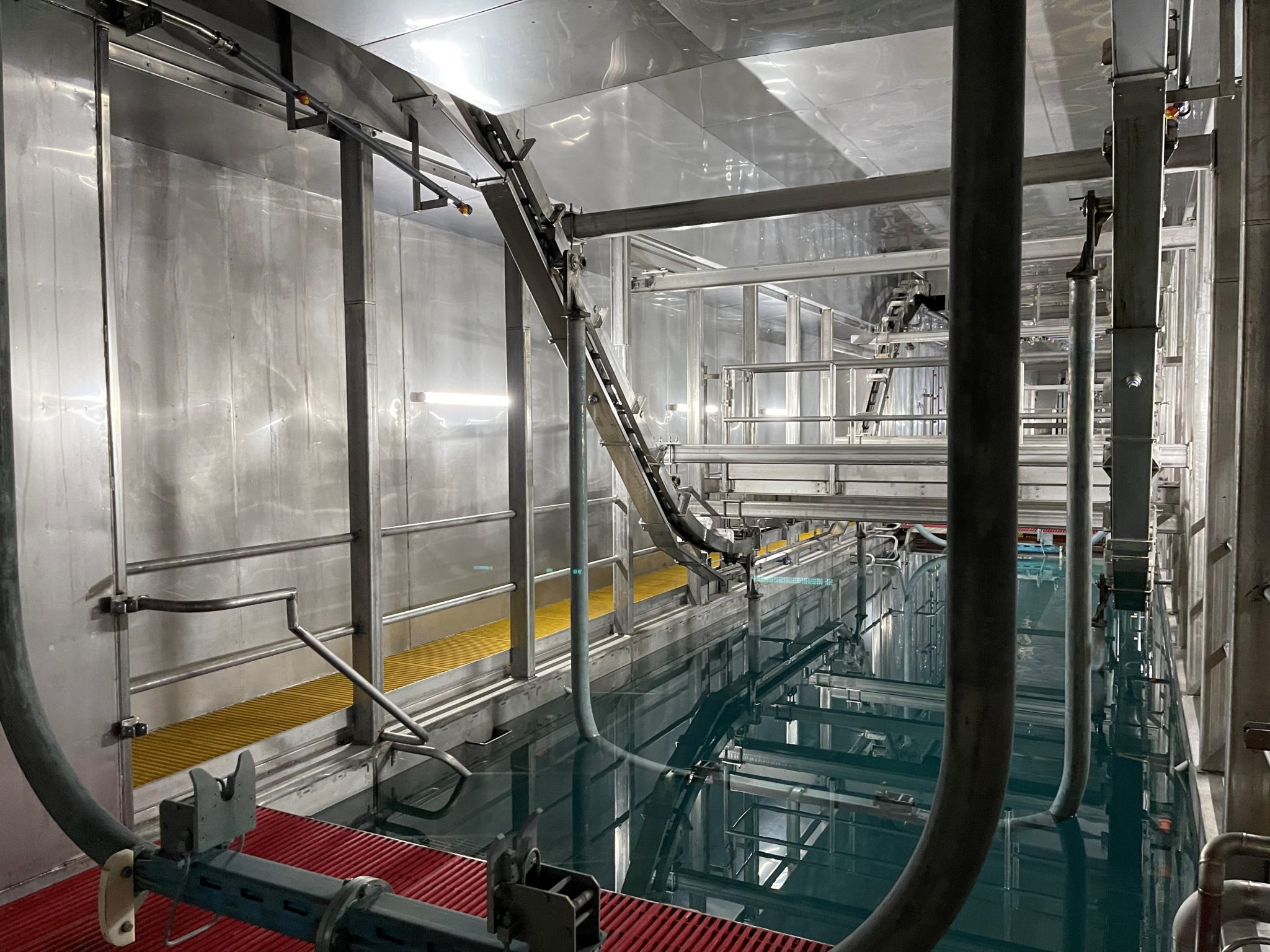 From the FATA Files… Factory ZERO and the Pendulum Conveyor
***************************************
Over the past two years, FATA Automation has been involved on the Factory ZERO Paint Shop Conveyor Project for Gallagher Kaiser and General Motors. Factory ZERO is the first fully dedicated electric vehicle assembly plant for GM and is located on the grounds formerly known as the Detroit-Hamtramck Assembly Plant.
Some of the most technologically advanced material handling systems have been integrated at Factory ZERO including over 5 miles of FATA's skid modules and electrified monorail to carry the vehicles throughout the paint shop.
One of many highlights of the project has been the successful installation of a Pendulum Conveyor that carries skids with vehicle bodies through the pre-treatment and ELPO baths.  Although this style of conveyor has been around for a while, it has been considered to be one of the most robust and dependable systems available. FATA Automation designed and installed one over 20 years ago for General Motors Lansing-Grand River that is still in operation today.
The Pendulum Conveyor at Factory ZERO picks up skids from an inlet power roll table, lowers the vehicle bodies into pretreatment and electrodeposition process baths, and then unloads them onto an outlet power roll table. The penduls (hangers) hold these skids in place to ensure that the bodies are completely treated by the liquids prior to moving on to the other paint processes.
Some of the features of the Pendulum Conveyors include:
Caterpillar Drive Units
Two (2) transfer chain strands
Tubular U-shaped penduls (hangers)
A gravity take-up system to maintain chain tension under varying load conditions
Skid locking mechanism to hold skids on the penduls
Skid unlocking mechanism to release skids prior to their delivery to the exit roll table
Vertical return run to save space
Auto-lubrication systems for the drive, transmission, and transfer chains
Sensors for sending pendul location and other information to the control panel PLC
The Pendulum Conveyor is currently being proposed for use at other impending paint shop projects FATA Automation is working on.